DBA Services provide an ideal solution to enhance your existing procedures and enable you to successfully manage your systems. The most crucial and important part of successful business is creation and maintenance of database or maintenance of data. Businesses need to ensure high availability and scalability of their application instances to make sure that Business is not lost because of DB down-time. It is quiet obvious that for every Organization, Data is vital to every business need, decision and database is the DNA strand of any technology, infrastructure, hence it must be monitored round the clock by backup and recovery procedures to ensure a secured DB Environ. Administration of database is a mission critical activity.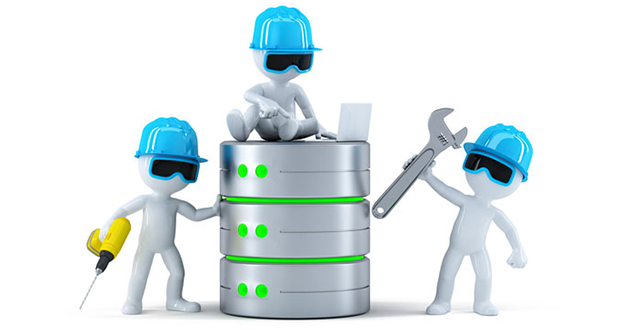 Our DBA Services
Nimaisoft DBA services cater to requirements related to database administration to ensure data integrity, high availability and scalability. We are significantly known for our DBA services with a track record of offering the best service since 15 years to various big industrial giants. We understand that In-house Database Administration is an ongoing challenge. Hiring, training and retaining DBAs is a time consuming and expensive affair. When hired, a DBA often has to manage the day-to-day system while trying to handle more strategic IT initiatives, so their time is highly narrow. Staff Database Administrator, or even a team of DBAs, cannot possibly monitor and provide proactive 24/7 support for your mission critical applications and databases. As a result, your data may be in danger. Our database administrators are committed to understanding your environment and adhering to your company's process and procedures. The issue for some organizations is that their environment is not large enough to deploy a full time DBA, or the expertise is not readily available in their geographic area. What's needed then is a database administration service that applies top level DBA talent to meeting your database performance needs.
Understanding customer requirement is of utmost importance in DBA services and the most basic step towards understanding is working close to client and reporting every change. Team, at Nimaisoft, is well-disposed to carefully work according to client's requirement while being close to them, understanding their requirements and providing them round the clock support. We at nimaisoft with 15+ years of experience in database administration,IT Consulting, Resourcing and Training can help you for your optimal database admin requirements. Our database services include:
Database Setup Services
1. New database set-up and configuration
2. Space Management & Capacity Planning
3. Setting up Database Clusters
4. Implementing Data Guard
5. Implementation Advance Security
6. Implementation of Resource Manager
7. Implementation of Partition Feature
8. Installing Advanced Replication
Backup & Recovery Services
1. Backup and recovery planning and execution
2. Recover Database in Critical and Disaster failure
3. Deployment of Oracle Secure Backup
4. Deployment and Maintenance of RMAN
5. Backup testing and check-ups
Tuning Services
1. SQL Tuning
2. Oracle Network Tuning
3. Sharing and balancing load and disk IO
4. Advance Performance and Tuning
Maintenance Services
1. Database Auditing
2. Planning for Database Growth
3. Database health checkup
4. Automation of daily tasks and house keeping
5. Database Re-organization
6. Removing Database Fragmentation
Other Support Services
1. Oracle Design Reviews
2. Oracle Database Schema modifications
3. Up gradation and Patching
4. Deployment of New Features
5. User and Security Management
Based on the client's requirement, we study the entire system and diagnose the problem. And also we configure the system to obtain the maximum throughput. We have successfully executed many prestigious projects on DBA Services for major companies in various sectors. Contact us for further details on DBA services.